Sofia Backstage® Guide Manager
Sofia Digital is at the forefront of DVB-I (Internet) development
The DVB Project, an industry consortium that develops open and interoperable technical specifications for the delivery of digital media and broadcast services, commissioned a DVB-I reference application from Sofia Digital in 2020, which was deployed as an HbbTV Operator Application as well as an Android PWA mobile application on the receiver end. Sofia Digital also won the CSI Award 2020 for the development of the DVB-I reference application. The DVB-I Reference project was further extended with the deployment of the open source DVB-I Central Service Registry (DVB-I CSR). This background has given Sofia Digital a solid foundation to develop its own DVB-I offering as part of the Sofia Backstage® product family.
The commercial solutions management of the DVB-I service lists is realized through Sofia Digital's existing product portfolio: the Sofia Backstage® Guide Manager is fully compatible and suitable for defining and managing the DVB-I service registries, service lists and service instance metadata, including TV-Anytime based programming information. The Sofia Backstage® Playout Manager is used for broadcast descriptor management.
On the client side, the customized application and UI are brought to life as effort-based development projects, based on Sofia Digital client-side software components, utilizing the latest programming stacks while maintaining high level of compatibility in native iOS and native Android, HbbTV and PWA (progressive web application) worlds. Smart TV implementations are also available as separate projects. Sofia Digital is constantly following up the DVB-I specification work and ready to implement any new features that come from the DVB project or as extensions to the base spec.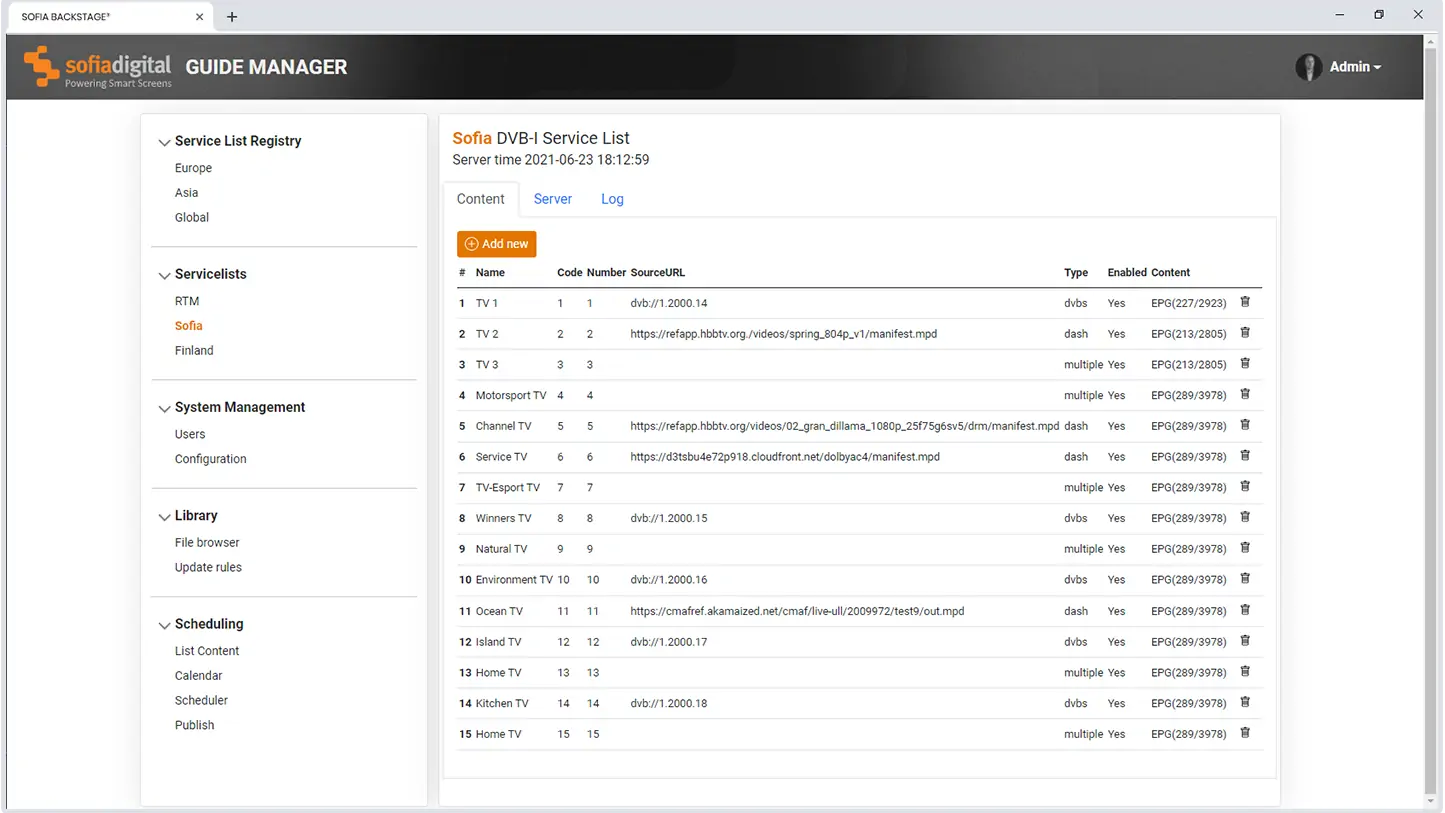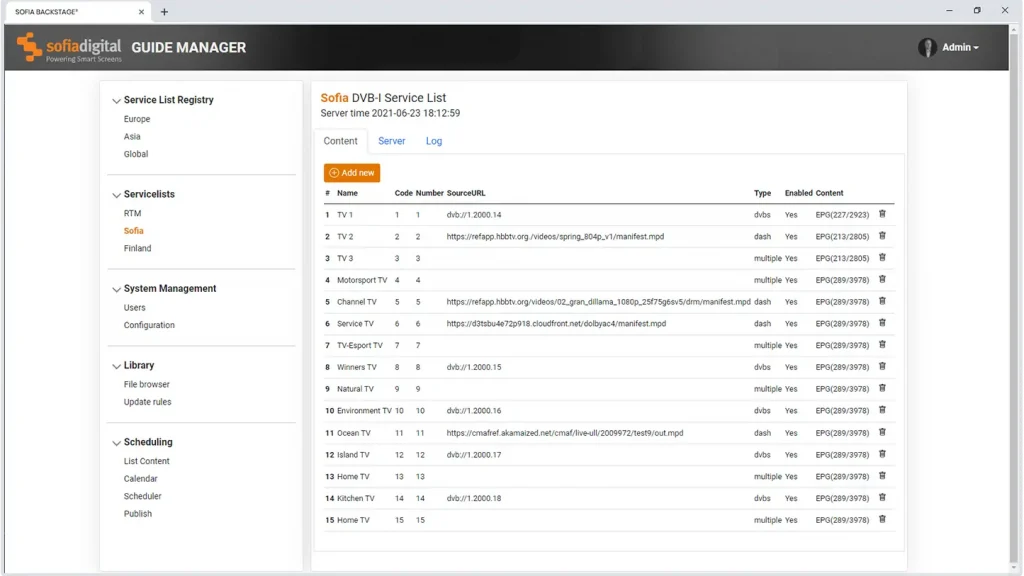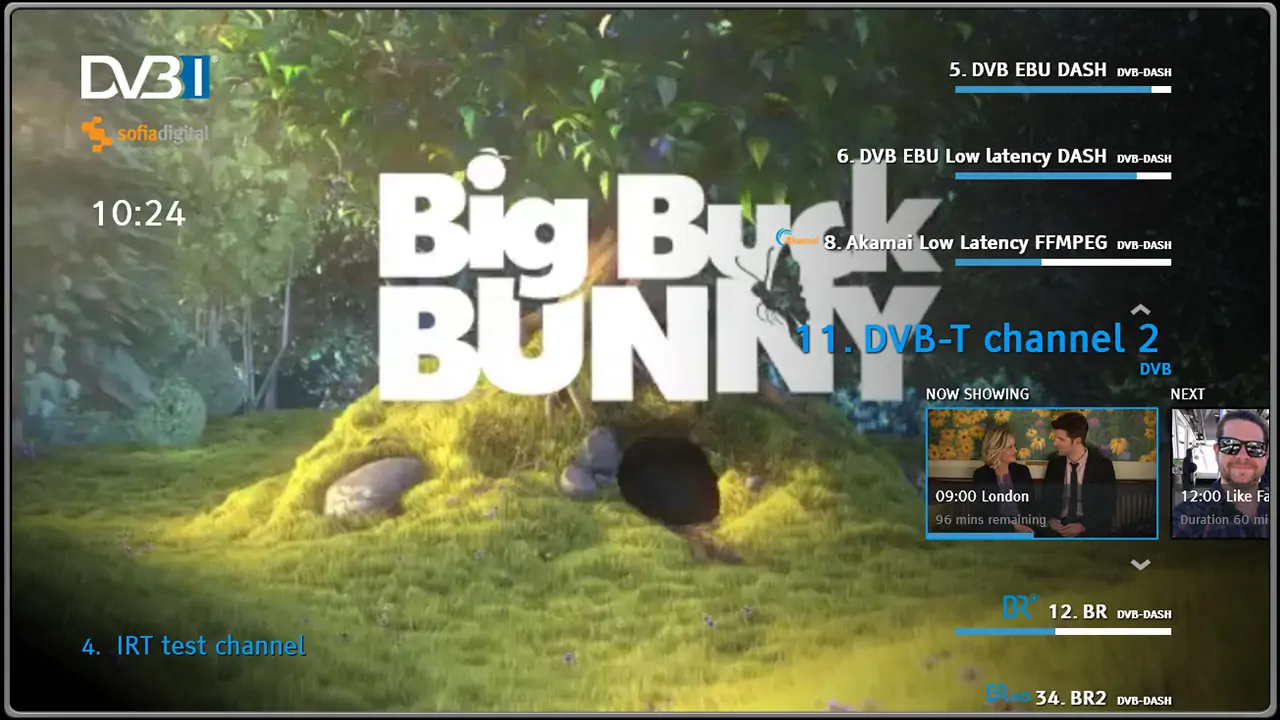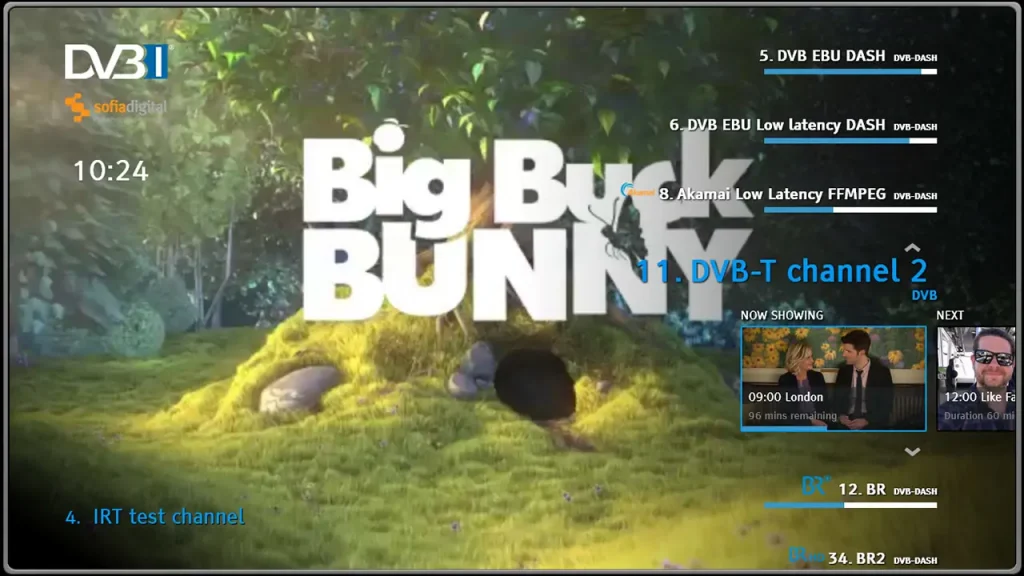 Tool for TV and Video Metadata
The Sofia Backstage® Guide Manager is a solution for collecting, managing, editing and scheduling the metadata of TV/radio programs. The Sofia Backstage® Guide Manager enables metadata harmonization and automation from multiple different TV and video metadata sources into a unified JSON format.
Supported formats can be added easily if the system pre-integrated metadata formats are not enough. Supported platforms used by the TV industry include APIs to interface, for example with Gracenote, Kaltura, Ooyala, Vimond Media and Sofia Backstage. Additional input formats can be added by using almost any EPG data source in XML, JSON or Excel file formats or web APIs.
The Guide Manager allows broadcasters, content providers or operators to build completely new unified TV services to integrate online video content with linear TV content, for example direct access to past episodes and extra video clips, trailers of TV series, enriching the linear EPG data with online data, as well as offering direct access to replay (with start-over feature) of the currently running TV program.
WE ARE HERE
TO TELL YOU MORE