Smart TV Application Testing - Certification testing
Testing zoo with over 170 receivers
Having your applications or products tested by Sofia Digital opens doors to all TV markets. We help you ensure your product complies with all the necessary standards.
Our comprehensive receiver zoo, in-house testing tools and signal generators, as well as our over 10 years of experience in DVB and hybrid testing gives us a unique position to deliver perfect R&D and QA support for your DVB and TV products.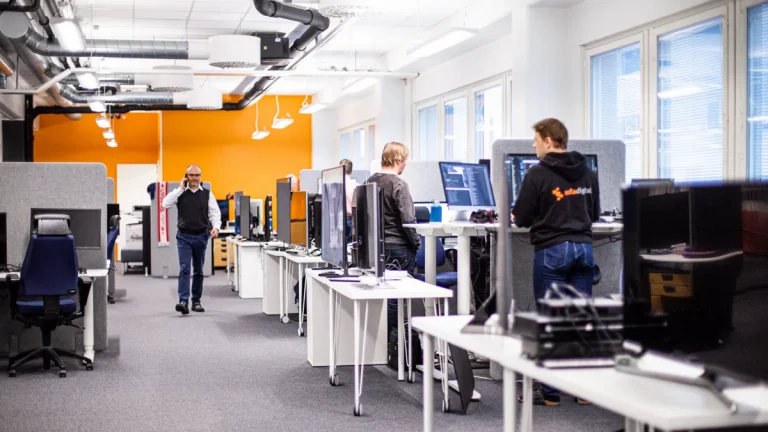 In addition to offering logo regime testing for the Finnish, Norwegian and Malaysian markets, Sofia Digital also offers consulting on how to set up testing for different market areas. For this purpose, Sofia Digital has productized test suites for DVB and HbbTV testing – offers on these are available by request. Sofia Digital is delivering these test suites, for example, to the Middle East. Now you have a great opportunity to become a pilot customer and participate in shaping the offered services, processes and test environment.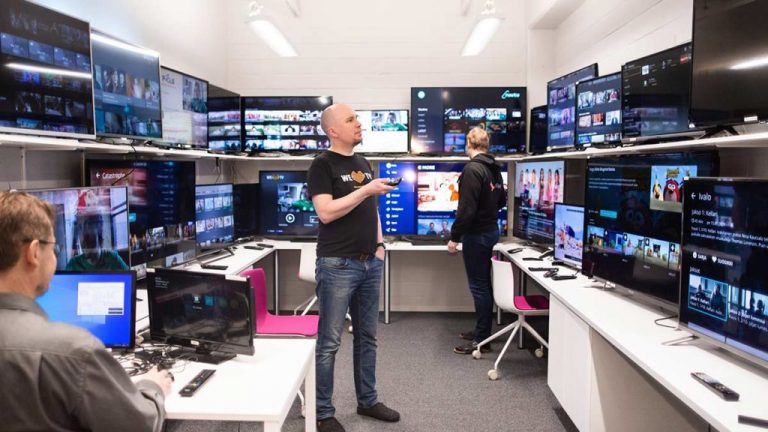 Test your in-house or any HbbTV or smart TV application in Sofia Digital's laboratory. We provide you with a dedicated testing personnel familiar with and experienced in HbbTV and Smart TV related testing. Services also include testing automation that can be used to rigorously test the application code and provide detailed reports concerning the results.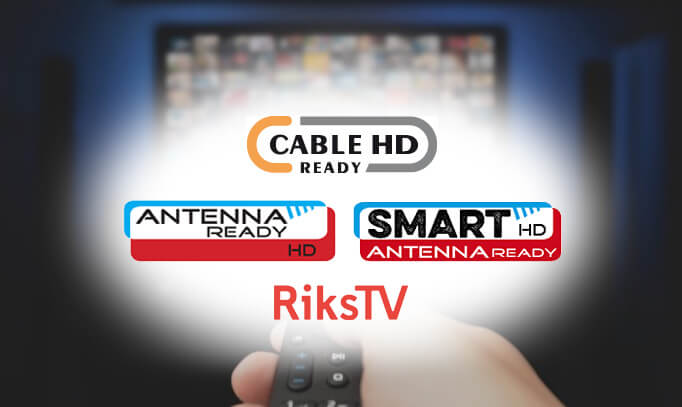 Logo Certification Services
We are an official custodian for the Finnish Antenna and Cable Ready HD certification schemes. In addition, the Antenna SMART certification ensures the compliance of your hybrid receiver targeted for the Finnish market. For the Norwegian terrestrial market, we offer the official RiksTV validation services. Learn more about the Finnish certification scheme from testatutlaitteet.fi/for-manufacturers and the Norwegian one from rikstv.no/validation
Testing portfolio and benefits
Pre-testing
Conformance testing
Test Suites / Stream packages
24/7 Laboratory Access
Flexible slot booking
Full NorDig Compliance together with advanced test tools ensures fast and reliable results
Lab space is available on request for a reasonable price
Manufacturer receives reliable reporting and direct access to project management and issue tracking tools
For receiver manufacturers we also offer the HbbTV Benchmark application and Feature & Capability test applications with an integrated Benchmark server system.
WE ARE HERE
TO TELL YOU MORE