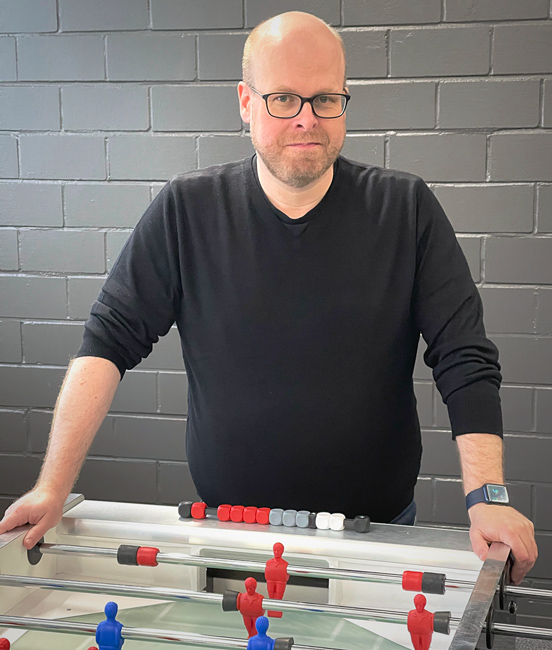 Erkki Salminen has been appointed as Sofia Digital's Chief Business Development Officer starting on March 9, 2021. Salminen moves to Sofia Digital from Gofore Plc, where he has amassed experience in different management positions such as Gofore's Director of Culture and Competences during 2015–2018.
At Sofia Digital, Mr. Salminen is able to utilize his past experiences and knowledge by developing the company and its business especially through personnel development.
– I believe in the power of doing things together. Based on my previous work history, I know that trusting people and taking care of their well-being can lead to incredible results. I will do my best to help our employees excel in their work and thereby help our clients succeed. The company's success will be the result of these two things, Erkki Salminen says.
Sofia Digital Ltd is a Finnish software house founded in 2000 specializing in digital TV services and smart TV applications. The company has grown profitably in recent years. As the consumption of online video content in television devices keeps growing, the market situation in the industry looks bright in the future as well.
– Last year was a record year for us in our 20-year history in terms of both turnover and earnings. Despite the variety of terminals, viewers still want to consume the best content on the big screens, as long as the user experience is at the same level. Here we can help our customers, says Sofia Digital's CEO Ari Pöyhtäri.
The appointment of a Chief Business Development Officer is a strategic investment from Sofia Digital in the company's growth.
– Erkki's transfer to Sofia Digital is big news in the company's history. We believe that with his help we will be able to meet the future growth challenges. I see this as the starting point for new, faster growth for us, Pöyhtäri continues.
Sofia Digital's customer base has a strong demand for the company's unique expertise as an implementer of connected television and online video services. To meet the demand Sofia Digital is now seeking to recruit several software engineers interested in the field.
– We currently have a relaxed and professional team of 25 employees. Despite our relatively small size, we are a well-known and recognized pioneer in the industry. Our employees' handprint can be seen on television screens around the world. As the leading Finnish company in this specific domain, we can offer our experts opportunities for software development in an exceptional application area with global impact. At Sofia Digital you can create software for the TVs, which can provide new and inspiring variety compared to more traditional coding work, Erkki Salminen reflects.
Learn more
Ari Pöyhtäri, CEO
+358 50 385 5533, ari.poyhtari@sofiadigital.com 
Erkki Salminen, Chief Business Development Officer
+358 40 738 5650, erkki.salminen@sofiadigital.com