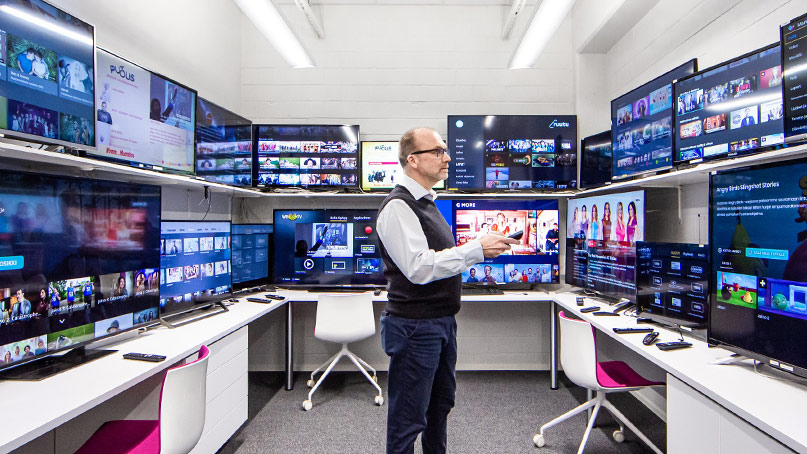 Photo by Business Tampere / Laura Vanzo
Business Tampere has published an article about Sofia Digital in conjunction with Film Tampere broader scope of audiovisual expertise stories about Tampere.
Business Tampere writes: "Sofia Digital is a Tampere-based software company with world-class expertise on connected television – and 20 years of experience. Also, the company's TV laboratory is unique and enables extensive testing.
Tampere is already renowned as a rising European centre of audiovisual productions. The region has a long TV production history which is a good basis for the development of a competitive audiovisual ecosystem. According to the local film commission Film Tampere, the region's assets are audiovisual expertise, facilities and a regional production incentive.
While film productions make headlines, there are other tales to tell as well. This one is about high-tech company Sofia Digital. Hybrid TV and Smart TV applications are the core expertise of the company. In more general terms it is about connected TV that combines two things seamlessly for the viewer: watching TV and using internet-based content."
The article covers the topics from Sofia Digital's unique TV laboratory, Tampere as an international delivery source for TV technology, different connected TV technologies and Sofia Digital's history of 20 years.
You can read the story here.