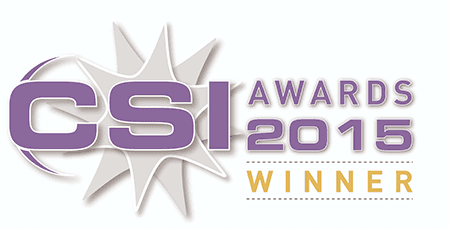 Sofia Digital has been awarded at the CSI Awards 2015, in the Best HbbTV technology or service category. The winning entry is Sofia Digital's HbbTV Platform, a a turn-key solution for broadcasters and operators to provide HbbTV services.
Ari Pöyhtäri, CEO, Sofia Digital comments: "We are happy that Sofia Digital's R&D investments in HbbTV are getting professional recognition in the form of CSI Award. This is an amazing achievement for us considering just how competitive the event was this year. I would like to thank the whole Sofia Digital team, our partners and customers for reaching this milestone."
Sofia Digital HbbTV Platform key benefits are proven technology base and fast deployment schedule thanks to a wide selection of ready-made applications that are easily customized. The Sofia Backstage technology has been developed since early 2000s, with over 30 customer deployments worldwide. As an official HbbTV member Sofia Digital has been able to take advantage of latest HbbTV 1.5 specification and productize the HbbTV platform to include support for latest technologies such as MPEG-DASH.