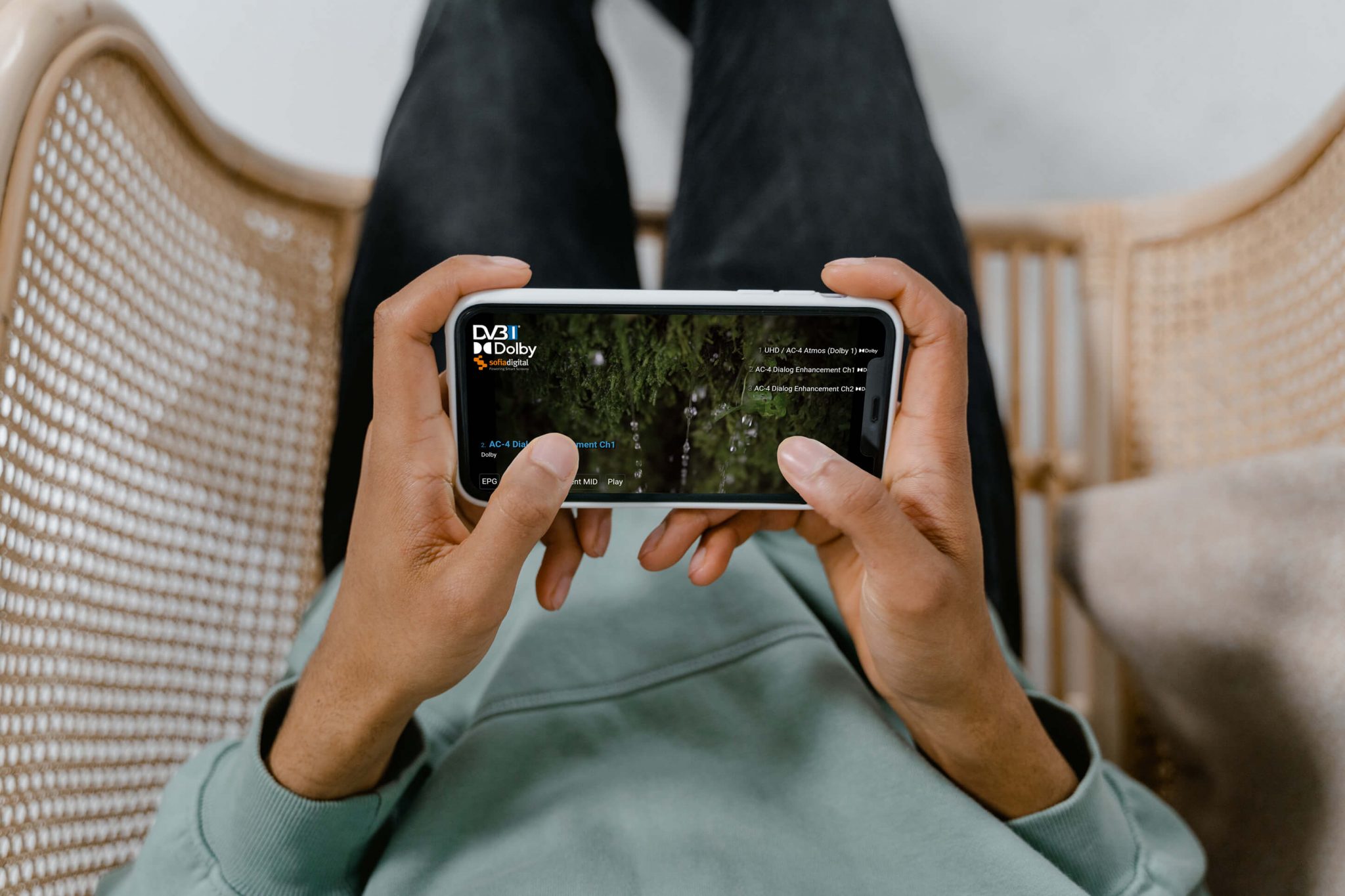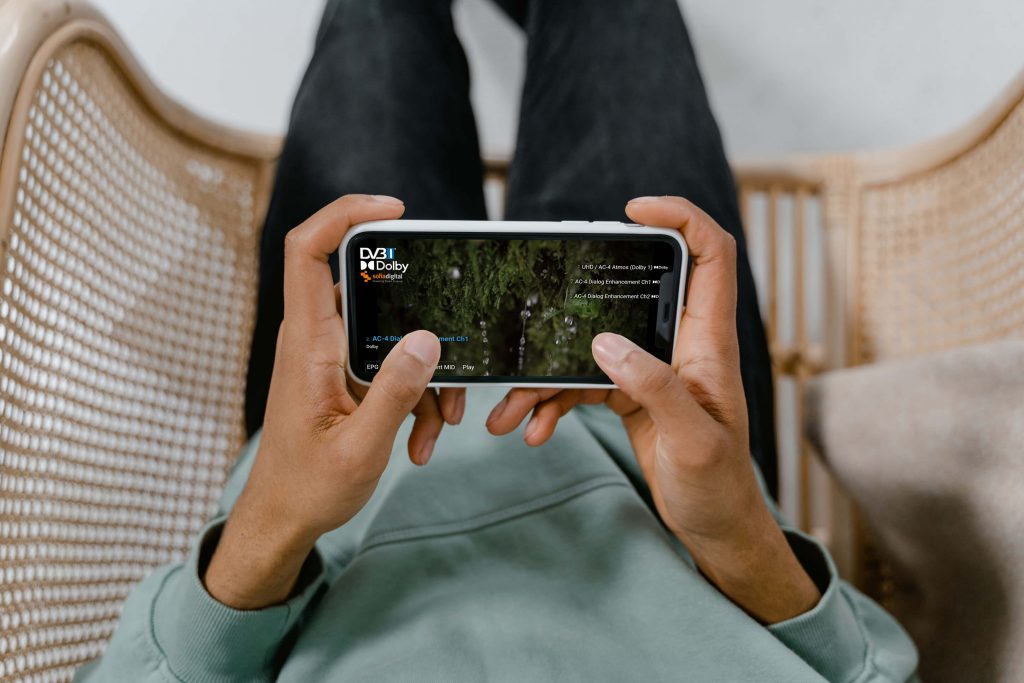 DVB-I facilitates the roll-out of new services with enhanced audio and video. One important new possibility is Dialogue Enhancement, which enables viewers to boost the level of dialogue to suit their unique preferences, equipment and listening environment. In consumer studies, Dialogue Enhancement has been found to be one of the top potential drivers for consumers to adopt new television platforms and services.
Dolby presented the dialogue enhancement demo at DVB Demos 2021. Demo showed how a linear streamed service including Dialogue Enhancement can be launched with DVB-I and AC-4 audio, with no change in the production infrastructure required.
The client software provided by Sofia Digital fully supports AC4 and dialogue enhancement in compatible devices. The client provides clear and crisp audio for dialogue when watching shows. Sofia also created the DVB-I Service list with the necessary metadata, using their Sofia Backstage® product, which is fully compatible and ready to deliver DVB-I Metadata and related components to software and hardware solutions worldwide.
About Sofia Digital
Sofia Digital is a Finnish pioneer of interactive video and TV applications, creating new value-added services for various terminals utilizing the latest digital technologies. Since its foundation in 2000, the company has served internationally renowned operators, television companies and equipment manufacturers in 38 countries.
More information:
Mika Kanerva
COO and Senior VP of Sofia Digital mika.kanerva@sofiadigital.com