Sofia Digital has been growing steadily in Southeast Asia. Currently the company has customers in Malaysia (RTM, MYTV and Media Prima) and in Singapore (Mediacorp). Already 29% of the company's turnover comes from the region.
As a part of Sofia Digital's growth strategy the company arranged a seminar in Jakarta, Indonesia on April 12, 2018 together with Nera Indonesia. The event was hosted by the Embassy of Finland and H.E. Ambassador Päivi Hiltunen-Toivio. The seminar was attended by a number of media companies and their top management. After the welcoming words by Päivi Hiltunen-Toivio and Nera's introductions the floor was given Mr. Indra Siswoyo, Acting Deputy Director for Broadcasting Infrastructure, Ministry of Communications and Informatics and Mr. Agung Suprio, Commissioner, Indonesia Broadcasting Commission who presented the situation of broadcasting digitalization in Indonesia.
Sofia Digital had also invited Media Prima to the event to speak about the HbbTV and DTTV in Malaysia. Ms. Imaliana Binti Muzni presented Media Prima's HbbTV applications and approach to the viewers. The event ended with a panel discussion, demos and cocktail networking reception. The seminar was a success and Sofia Digital expects to gain a strong foothold also in Indonesian markets together with Nera Indonesia. Yet it remains to be seen how the government decides to proceed with the digitalization and whether they shall embrace HbbTV as part of their new regulations. While Sofia Digital expects growth in HbbTV and DVB broadcasting in Indonesia, the opportunities are already there in smart TV and OTT deployments.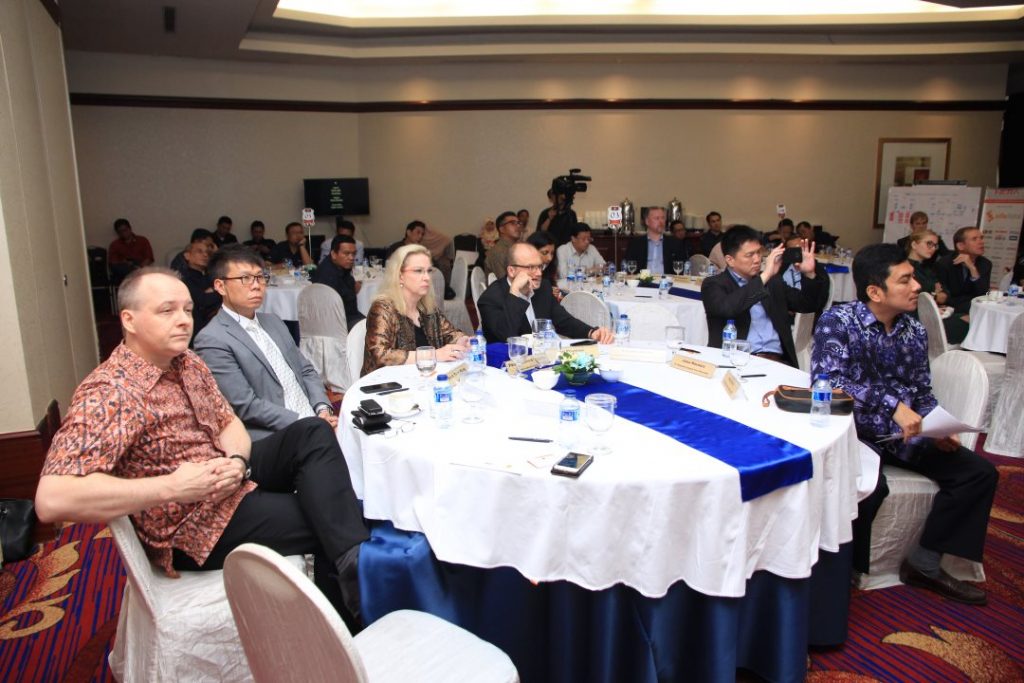 About Nera
Headquartered in Singapore, Nera is a premium IT infrastructure provider, focusing on end to end solutions. With 40 years of success as a technology solution provider and enabler of business in over 16 countries across 4 different continents, Nera continues to position itself to meet the needs of tomorrow while bolstered by their solid track record.
About Sofia Digital
Sofia Digital brings new value-added services and applications to different terminals. Sofia Digital's unique competence is in hybrid TV and open standards interactive platforms. Sofia Digital enables content distribution in broadcast and broadband, seamlessly. Sofia Digital combines the pioneering knowledge of digital broadcasting and internet technologies with Scandinavian design and usability ideas. This way, Sofia Digital's solutions are both functional and pleasant to use.