Pay-TV STB Deployment of CubiTV Platform Enables Terrestrial DTV Broadcast Now While Laying the Foundation for Future Interactive TV Capabilities
Warsaw, May 19, 2014 — Cubiware and Sofia Digital, its Value Added Reseller based in Finland, announced the signing of a middleware licensing agreement with Vodafone Iceland, a "single-brand" partner network of Vodafone Group. The agreement licenses the operator to deploy CubiTV on Vodafone Iceland set-top boxes (STBs). The STB roll-out includes Vodafone Iceland localization and branding made with the use of CubiTV SDK for the Terrestrial Digital Video Broadcasting (DVB-T) deployment, with the option to offer an expanded range of CubiTV-enabled interactive OTT services in subsequent upgrades.
Serving both individuals and businesses, Vodafone Iceland provides mobile and fixed-line telecommunications services, as well as ADSL/Internet services. The company also operates Digital Island, Iceland's most extensive television system, which provides DVB-T reaching 99 percent of households and Internet Protocol Television (IPTV) that is available to 88 percent of households. The Digital Island offerings include, depending on location, eight to 20 channels via UHF and 70 channels via both microwave and IPTV.
"CubiTV delivers a state-of-the-art user experience, enjoys a reputation for reliable operation in large-scale deployments, and being NorDig compliant with Antenna Ready HD logo, it is ideal to run on Vodafone Iceland DVB-T STBs and network," says Mika Kanerva, COO of Sofia Digital and continues, "Just as important, CubiTV is flexible, which allows Vodafone Iceland to not only meet today's needs but also put in place a technology platform that supports various OTT services, such as cloud PVR service implemented by Sofia Digital using CubiTV at DNA in Finland." CubiTV enables operators to deploy specific features of their own choice whenever they feel that the time is right based on their own assessment of local market factors."
CubiTV features a highly intuitive interface that makes it easy for subscribers to navigate advanced TV functionality. It also includes a revolutionary graphics rendering engine that delivers fast, sleek menus and program guides with high-quality animation, transitions, and effects. Designed to run on low-power, small footprint DTV and IPTV processors from major silicon vendors, the STB versions of CubiTV may be deployed on both modern and legacy devices, thereby minimizing the need for hardware replacement.
"We are extremely pleased that our CubiTV platform has been selected as the STB middleware for Vodafone Iceland," says Maciej Grzonkowski, CTO of Cubiware. "This licensing agreement continues our strategy of extending our reach into new markets by providing a fast, attractive, and intuitive interface that not only enhances the viewing experience but also can be easily tailored to local tastes and requirements. The agreement also underscores the value of our close working relationships with local and regional resellers such as Sofia Digital." For further information about Cubiware and CubiTV, please visit us online at www.cubiware.com.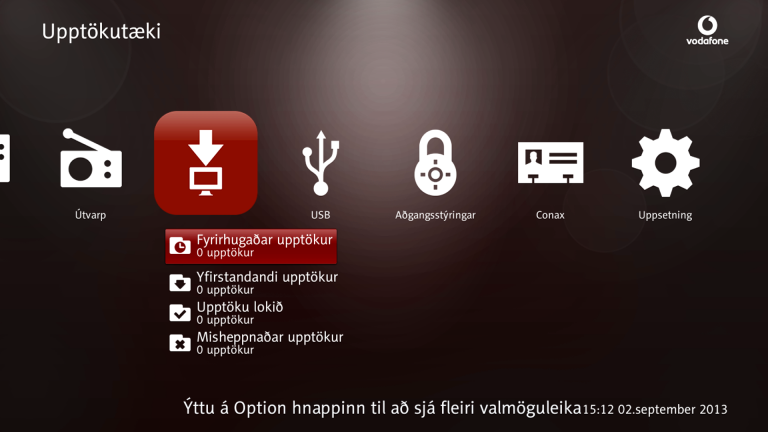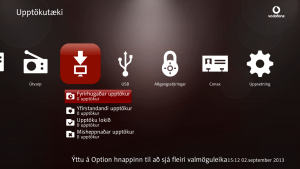 About Sofia Digital
Sofia Digital is an internationally recognized provider of interactive video and TV solutions, bringing new value-adding services to different TV terminals utilizing new digital technologies. Sofia Digital focuses on open standard interactive platforms, such as IPTV and HbbTV as well as digital signage. Since its foundation in 2000, Sofia Digital has served for example operator, broadcaster and device manufacturer customers in over 35 countries. Please visit Sofia Digital web site for more information: www.sofiadigital.com or info@sofiadigital.com.
About Cubiware
Cubiware is an innovative provider of software for Digital TV devices and systems. Our CubiTV solution is flexible middleware that enables cable, satellite, terrestrial TV operators, and telcos to introduce advanced TV services to network subscribers. CubiTV provides a stunning user experience and delivers a wide range of interactive services. Support for a variety of Internet standards and high customizability enables rapid and cost-effective deployment. Our CubiSDK software development kit (SDK) enables the building of customized software for video-enabled devices such as IPTV set-top boxes (STBs), DVB Zappers, and DVRs. CubiSDK includes many pre-built plug-ins and libraries, which may be used to add value to existing Cubiware IPTV or DVB/IP deployments as well as to accelerate development of new DTV products. Cubiware is a privately held company with headquarters in Warsaw, Poland. In cooperation with its partner network around the globe, Cubiware supplies to pay TV operators in Europe, the Americas, Asia, and Africa. For additional information please visit www.cubiware.com or email info@cubiware.com.