Finnish pioneer of broadcasting technology Sofia Digital is now ready to present its solution for digital signage and info-TV
Sofia Digital Signage is a cloud-based platform for managing small and large scale digital signage and info-TV deployments. It comes with a monthly fixed price model, without any initial investment needed. There is also no need for additional hardware or software installations on the customer premises.
The service includes ready-made content templates and information sources which can be mixed with customers own content easily. Information sources can be for example news, weather or social media content. Further Sofia Digital Signage includes optionally an analytics system based on anonymous face-tracking technology which gives unique insight for the customer on effectiveness of information screens.
Sofia Digital Signage includes software-based players for Microsoft Windows, Android and HTML browsers. The offering is based on trusted and proven Sofia Backstage technology which has been installed on hundreds of digital screens in Finland already.
Finnish audiences can read more about Sofia Digital Signage at sofiadigital.fi.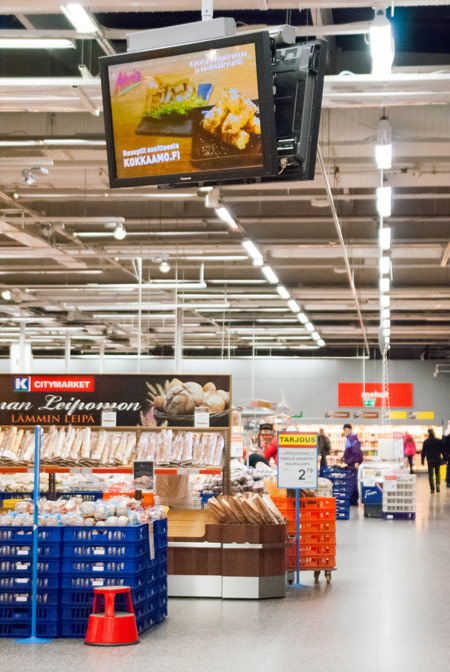 About Sofia Digital
Sofia Digital is an internationally recognized provider of interactive video and TV solutions, bringing new value-adding services to different TV terminals utilizing latest digital technologies. Sofia Digital focuses on open standard interactive platforms, HbbTV, broadcasting automation tools as well as digital signage. Since its foundation in 2000, Sofia Digital has served internationally recognized operators, broadcasters and device manufacturers in over 25 countries. For additional information about Sofia Digital please visit www.sofiadigital.com or email info@sofiadigital.com