TV Application testing services
Test your in-house or any HbbTV or smart TV application in Sofia Digital's laboratory
Sofia Digital is an internationally acclaimed expert in HbbTV and Smart TV application deliveries and a long-standing and active member of the HbbTV Association. Sofia Digital has delivered many sophisticated HbbTV applications to Mediacorp in Singapore, RTM and Mediaprima in Malaysia, MTV, Nelonen and Digita in Finland, Levira in Estonia, TRT in Turkey, Cellnex in Spain and many more around the globe. Sofia Digital develops and delivers Smart TV applications such as MTV for Samsung, LG and Panasonic, C More for Samsung and LG, YLE Areena for Panasonic, Ruutu for Samsung and LG, tonton for Samsung, LG and Panasonic and MTV uutiset for LG, among others. All applications have been tested extensively in Sofia Digital's receiver laboratory, which includes various receiver models from every major manufacturer. This ever-expanding collection includes older models since the year 2012, all major Smart TV models from 2015 onwards as well as the latest models yet to be introduced to the market.
Working with Sofia Digital means that the customer does not need to build their own receiver zoo. Sofia Digital provides dedicated testing personnel familiar with and experienced in HbbTV and Smart TV related testing. For testing automation, Sofia Digital utilizes, for example, the Suitest tool (see more at http://suite.st), which can be used to rigorously test the application code and provide detailed reports concerning the testing results.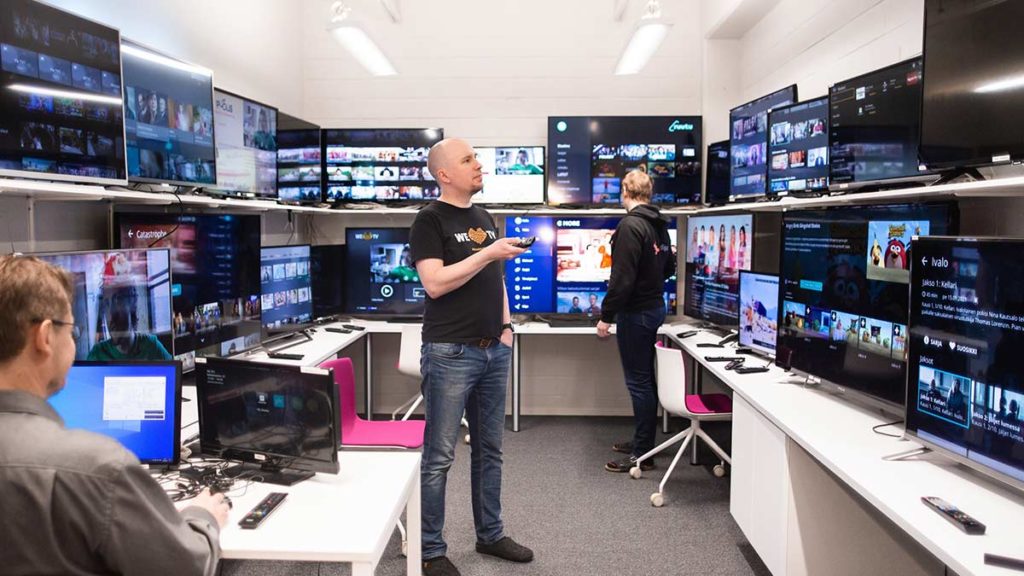 Testing services are directed by Mr. Juha Joki, who has overseen Sofia Digital's testing services for over 10 years, since 2007, from the time Sofia Digital became a Cable Ready and NorDig logo regime testing partner for receiver manufacturers. Recently, the testing services have been extended to cover 3rd party HbbTV and Smart TV application testing as well. This enables testing a broadcaster's or an operator's hybrid and smart TV applications.
The service follows the PDCA model. Initially, the test procedure is planned both for manual and Suitest testing. After this, the test tasks are implemented in Suitest and run both manually and automatically. Checking the results includes identifying software level deviations from expected behavior. During the Action phase, the results are used to modify the testing plans, and the cycle begins anew. Halfway results are reported to the customer, who can then apply bug fixes before the next round of tests. Sofia Digital is the ideal testing partner, as our team of experts has run into many typical problems already during years of HbbTV and smart TV development work for different clients. This means that Sofia Digital's testing and technology team can quickly suggest fixes and remedies for almost every identified issue with strong experience-based know-how.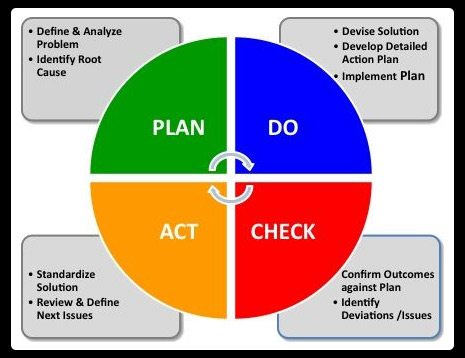 The testing of one application with HbbTV 1.5 and 2.0 receivers or a specific brand's smart TVs takes from five to ten days depending on the complexity of the application. In case the application needs to connect to Internet servers from a specific country, Sofia Digital has VPN access tools to allow applications and receivers to run in each GEO-IP location separately.
Testing includes both manual UX and automated feature testing phases. The customer will receive thorough reporting on how the application has passed the testing with different receivers and what issues have been identified. Suitest test reports are included in the delivery alongside an analysis of the application's unique features and how well and fast the code runs in the televisions. The report also includes suggestions and examples on how to remedy the identified issues within the application.
Reports
Official approval report once the application has passed the testing (for HbbTV applications only)
Pre-test report for Smart TV applications (smart TV manufacturers have their own internal review processes before publishing)
Subjective UX testing report
Suitest feature testing report (including code efficiency report)
Remedy summary including suggestions and examples regarding the identified issues
WE ARE HERE
TO TELL YOU MORE