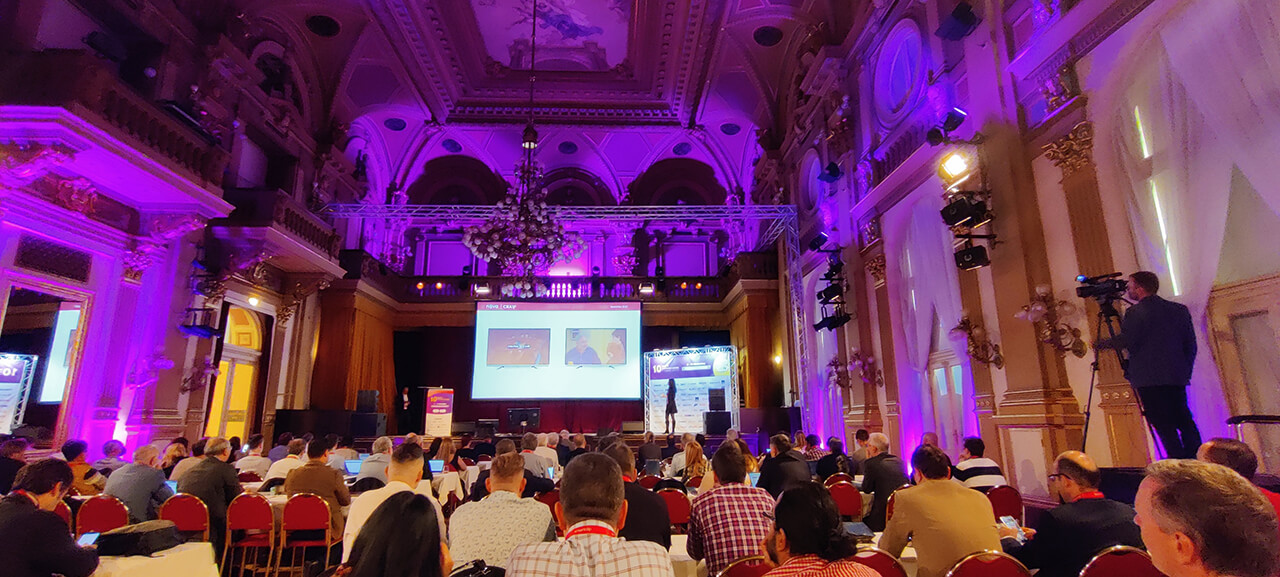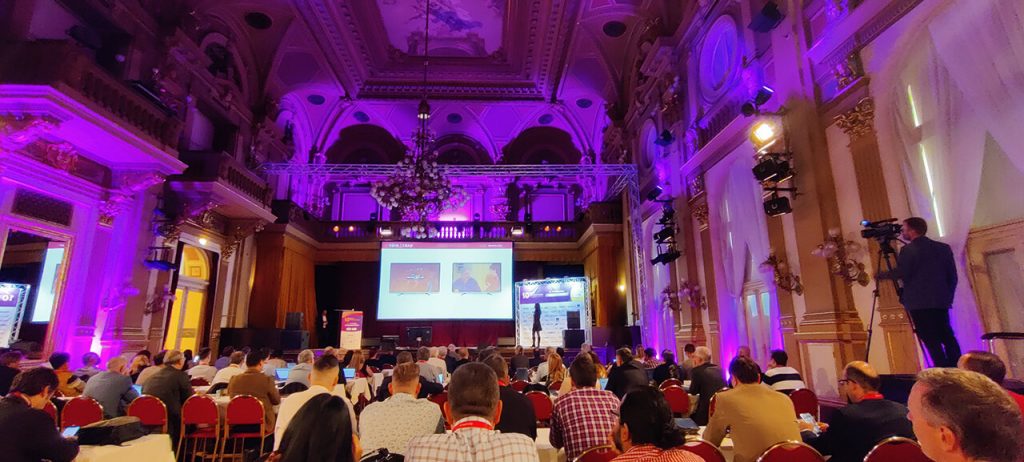 Sofia Digital was once again a sponsor of the HbbTV Symposium, this time in Prague. The 10th HbbTV Symposium was held on 9-10 November 2022 and focused on Targeted Advertising and DVB-I. Sofia Digital had two speaking slots: first on DVB-I and HbbTV where Juha Joki and Mika Kanerva presented Innovative Ways to Use HbbTV Operator App Concept on the first day, and a round table on conformance regimes management participated in by Juha Joki on the second day. The presentation on Innovative Ways to Use HbbTV Operator App Concept can be found on the HbbTV website: https://www.hbbtv.org/wp-content/uploads/2022/11/17-Sofia_Digital_HbbTVSymposium_2022_OpApp-DVBI.pdf
Probably the most interesting takeaway from the Symposium was that there are many different implementation strategies for targeted advertising around the world. Today the technology is no longer an obstacle to start targeted advertising, as proven by a variety of different implementations.
Andrea Conte, Publitalia '80, spoke about Linear Ad Replacement – HbbTV-TA & Inventory Unification, where a case was shown for HbbTV TA standard based dynamic ad insertion (DAI).
Timuçin Bilgör, Digitiwise, presented a case from Turkey with the title Addressable TV Gamification Advertisement Campaigns. In Turkey all the broadcasters are involved in targeted advertising where Digitiwise purchases advertisement time from them and resells it to advertisers. There are more than 50 broadcasters involved and more than 700 addressable TV campaigns launched. Over 250 brands have been involved in targeted advertising campaigns. These campaigns include elements like lead forms, online match scores, online voting, simple games, direct sales, online catalog displays, a roadmap for electric cars, discounts  and a Ramadan fasting time band. Over 9 million households are reached with these advertisements in Turkey.
Moritz Wuttke from Konodrac and Eduard Nafria from Kantar Spain spoke about HbbTV, Paving the Way for a Unified Advertising Currency for Linear and Addressable Advertising. Essentially, Kantar in Spain had integrated targeted advertising measurement with the existing media sales tools utilized by media agencies. This enables advertisers to buy targeted advertising using the same principles they are accustomed to when buying traditional TV advertising, lowering the entry barrier for targeted advertising purchases.
All in all, these developments show that adopting targeted advertising in a country's TV media advertising field is a business decision rather than a technology decision, and many countries have already implemented working practices in advancing and making a reality of targeted advertising.
On a lighter note, it was nice to see Prague during autumn and visit the local pubs and restaurants with industry colleagues. The practicalities of the event itself were well organized and the food was good. According to the sli.do poll on the first day, Prague was most well known for its beers rather than, for example, Charles Bridge. As a sponsor, Sofia Digital also had several fruitful meetings at the company booth during the breaks, and we look forward to continuing these discussions after the event.