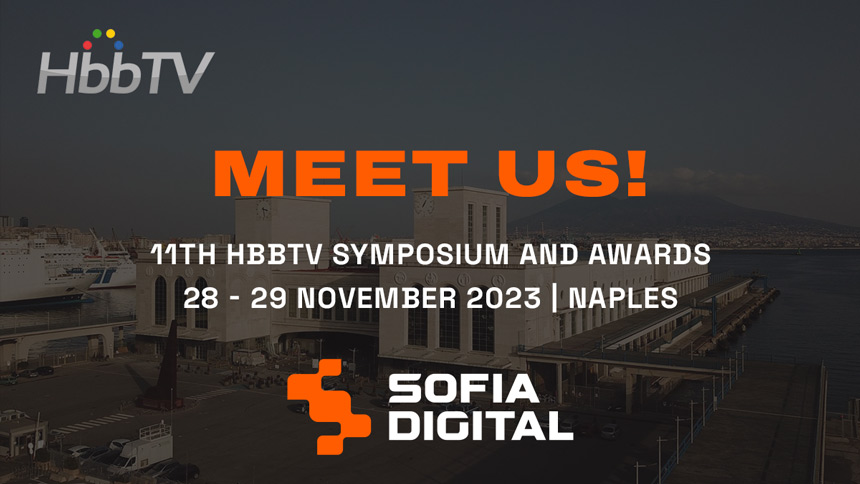 11th HbbTV Symposium and Awards 2023 in Naples
The 11th HbbTV Symposium and Awards is scheduled for November 28-29, 2023 in Naples, Italy. It offers a prime opportunity to discuss key HbbTV topics with leading industry professionals and experts. This annual gathering of the connected TV world is designed for platform operators, broadcasters, advertising groups, tech companies, and standard-setting bodies.
The event's agenda highlights new product launches, best practices, and the latest trends in the connected TV sector, all presented by top-tier executives and specialists.
In addition, the HbbTV Symposium 2023 will feature the 6th HbbTV Awards, celebrating outstanding contributions to the HbbTV community. Winners will be announced at a special ceremony on the evening of November 28.
Register and read more about the event:
https://www.hbbtv.org/11th-hbbtv-symposium-and-awards-2023/
Sofia Digital invites you to the event!