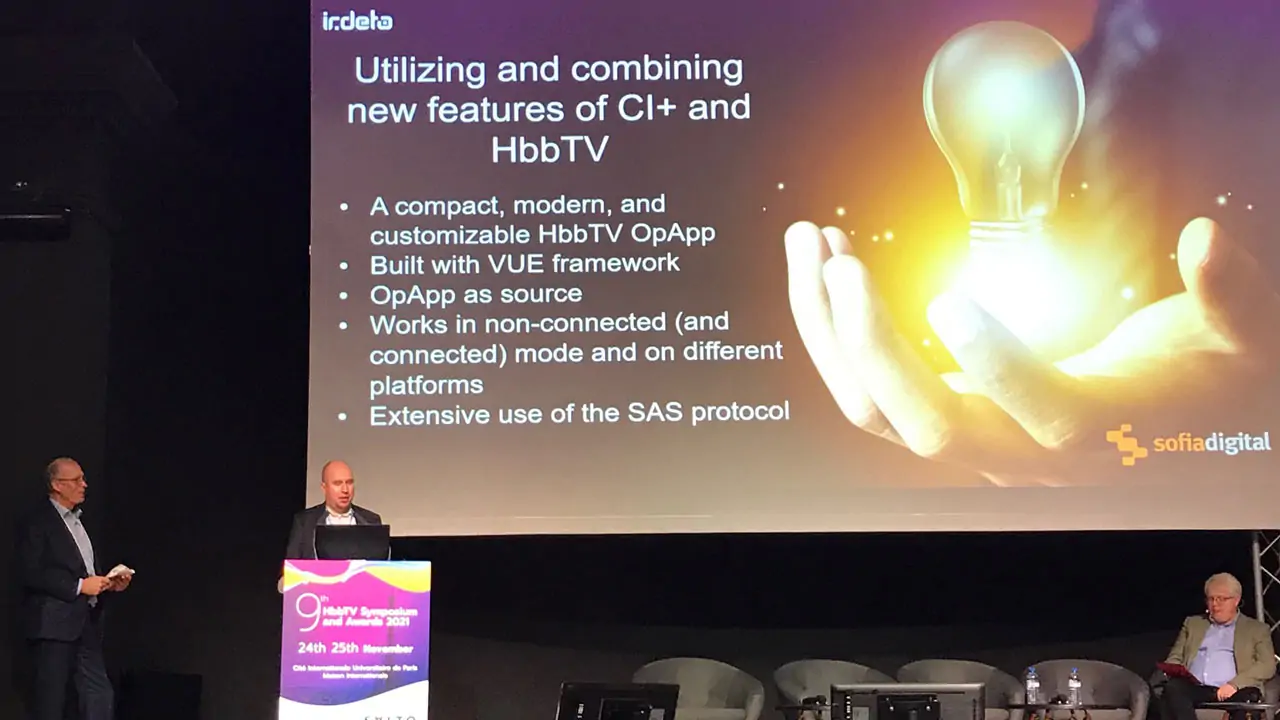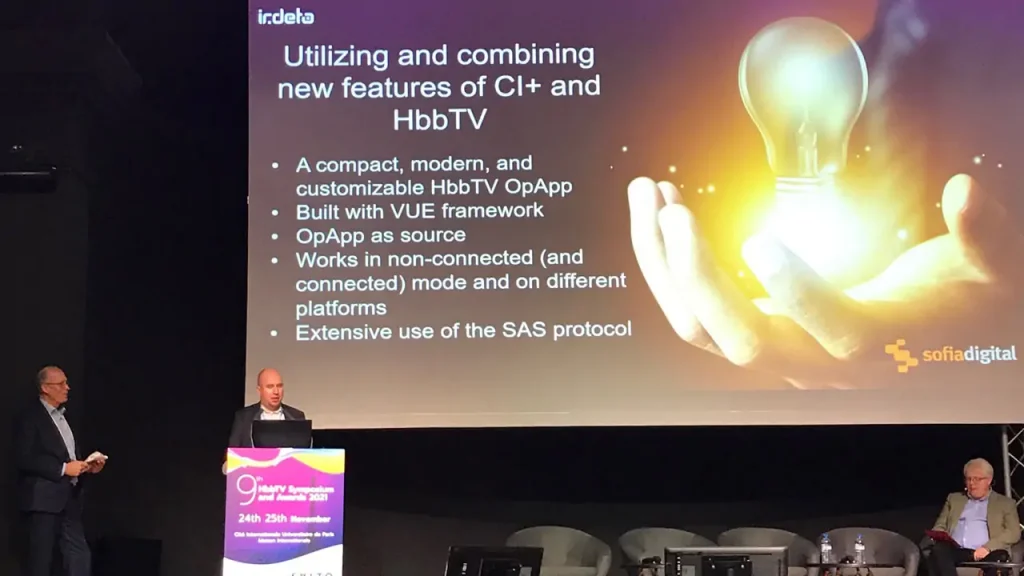 Sofia Digital thanks its partners and customers for the interesting meetings at Paris HbbTV Symposium, where the company was one of the event's sponsors.
The Symposium was a great event with many interesting presentations and discussions on the latest developments in our industry and, most importantly, we've had the chance to meet each other again in person. The presentations are available under this link: https://www.hbbtv.org/9th-hbbtv-symposium-and-awards-2021/speakers/
The Symposium started with a small controversy as Salto presented their approach for a French OTT platform. The results so far had adoption rate of 10%, which was a disappointment for Salto's CEO Thomas Follin. Thomas requested for joint support on HbbTV conformance, which was interpreted by many as a statement against HbbTV's success and it naturally generated a lot of discussions. This topic was soon overcome by the solid quality of the following presentations on success stories and conformance regimes.
Sofia Digital's technology was presented on many different occasions during the Symposium both on the company's own presentations and on the presentations from other participants. Conformance and testing were major themes on Symposium and Sofia Digital' Juha Joki was a natural key speaker, as Sofia Digital is an official HbbTV testing laboratory as well as Nordig logo regime tester. Juha Joki participated also on the OpApp section of the Symposium together with Irdeto, when Irdeto presented their approach on CAM/CI+ OpApp combination. The OpApp part was developed by Sofia Digital.
Sofia Digital was also referenced by other speakers. Teppo Ahonen from Digita mentioned Sofia Digital as the development partner for its pay TV operations in Finland. Jon Piesing mentioned both the DASH DRM reference application generated by Sofia Digital as well as the comprehensive compliance report on different (anonymized) television models and their functionality tested with the application. Also Kineton and Nguyen Thi Thanh Van on behalf of HbbTV Assocation mentioned Reference application on their presentation concerning conformance.
There were also other Sofia Digital's partners and customers presenting on stage, namely Cellnex and ProSiebenSat.1
Sofia Digital's team was on top of its game at Paris, both on duty as well as leisure. Many fruitful meetings were held during the Symposium breaks at Sofia Digital's booth as well as on nice small cafés serving French food at the small alleys. Moulin Rouge was also visited.