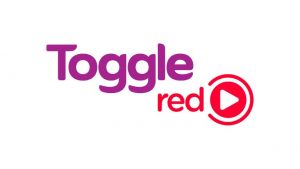 Toggle has launched a new service in Singapore bringing together live broadcast TV and interactive on-demand content into a single HbbTV-based environment. The new service, called Toggle Red Button, provides a huge leap forward in the free-to-air TV viewing experience, Mediacorp said on their press release (May 31).
The service has been developed in partnership with Sofia Digital, the pioneer of interactive video and TV solutions based in Tampere, Finland. Sofia Digital focuses on open standard interactive platforms such as HbbTV, broadcasting automation tools and digital signage.
Sofia Digital's Backstage HbbTV Platform is a market-proven enabler for hybrid services, and a CSI Award 2015 winner. In addition to core EPG and VOD services the HbbTV Platform is capable of managing all types of interactive services, including companion screens, social media, interactive sports applications – all integrated with well-known Internet technologies and online video solutions.
Key features of the Toggle service as mentioned on Mediacorp's press release:
– Direct access to Toggle's vast catalogue of more than 12,000 hours of Mediacorp TV shows and Toggle Original content
– A visually rich Electronic Programme Guide (EPG), which provides programme information, synopsis and schedules of recent and upcoming programmes
– Seamless integration of broadcast TV and catch-up TV content in a single interface, providing programme synopsis programme schedules and the ability to discover and play all the past episodes of shows content directly from the EPG, thus enhancing content discovery
– An interactive menu which provides access to catch-up news content from Mediacorp's news channels and programmes
– Curated thematic streaming channels to super serve audiences' specific interests
– In-programme viewer engagement, e.g. interactive contests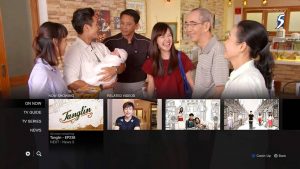 Mr Anil Nihalani, Head, Connected Media, Mediacorp said, "We are delighted to bring the Toggle Red Button service to our consumers. The service provides direct access to great entertainment on Toggle within the free-to-air TV viewing experience simply by pressing the red button on the TV remote control, without the need to switch to different sources and apps".
Mediacorp press release is available at: http://www.mediacorp.sg/en/mediacorp-in-the-news/media-releases/toggle-brings-6368710.
Read more about the service here: Toggle brings interactivity and on-demand content to free-to-air TV with Toggle Red Button service

About Sofia Digital
Sofia Digital is an internationally recognized provider of interactive video and TV solutions, bringing new value-adding services to different TV terminals utilizing new digital technologies. Sofia Digital focuses on open standard interactive platforms, such as IPTV and HbbTV as well as digital signage. Since its foundation in 2000, Sofia Digital has served for example operator, broadcaster and device manufacturer customers in over 35 countries.
Contact: info@sofiadigital.com
About Toggle
Toggle is Mediacorp's bilingual OTT service with entertainment and lifestyle content. It redefines TV viewing altogether, going beyond the television set, offering a wide variety of local content options – catchup, Toggle Originals, live coverage of key events, behind-the-scene insights to viewers across multiple devices – computer, laptop, tablet, mobile phone, Smart TV and game consoles.  Log on towww.toggle.sg or download the app on iPhone, iPad, Android devices, Smart TVs and Microsoft Xbox One.
About Mediacorp
Mediacorp has the widest range of media platforms in Singapore spanning digital, television, radio, print and out-of-home media. Its mission is to engage, entertain and enrich audiences by harnessing the power of creativity.
Mediacorp pioneered the development of Singapore's broadcasting industry, with the radio broadcast in 1936 and television broadcast in 1963. Today, the company has over 50 products and brands in four languages (English, Mandarin, Malay and Tamil), reaching out to virtually all adults in Singapore weekly.
Mediacorp is an active regional player through Channel NewsAsia International, drama co-productions and collaborations in magazine publishing and online media. Its investments include majority share in Kapanlagi Network, Indonesia's largest independent digital media and in Malaysia's digital games publisher Cubinet Interactive. It also has stakes in Reebonz, one of the region's fastest growing luxury online retailers, and Vietnam television's International Media Corporation.
Mediacorp was named Terrestrial Broadcaster of the Year for the 12th time at the Asian Television Awards in 2015.
For more information, please visit mediacorp.sg.