tonton synergised with top Smart TV brands to offer users greater viewing experience and unlimited entertainment with Malaysia's top OTT platform now made available on Samsung's 2017-2018 Smart TV models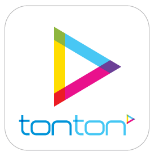 Malaysian media conglomerate Media Prima's over-the-top service, tonton, in collaboration with Samsung, announced their strategic partnership to make its media service the number one household go-to entertainment by making it accessible via Samsung's 2017 and 2018 Smart TV models.
The Smart TV app of tonton is made possible with Sofia Digital, an integrator and developer partner of tonton for Smart TVs. The Finnish engineering company delivered a unique turnkey service which comprises of development, integration and certification of each TV-vendor Appstore submission process, redefining the landscape of TV business in Malaysia.
Apart from Samsung, subscribers and users may also anticipate tonton's future collaborations with two leading Smart TV brands; Panasonic and LG which shall be announced at later dates this year, broadening their content reach into more households.
Mika Kanerva, the Chief of Operations at Sofia Digital commented "Sofia Digital have been pleased to be the trusted partner for latest tonton Smart TV developments. This project has proven that we are able to deliver international Smart TV services for leading media companies."
Media Prima TV Networks (MPTN) director of tonton, licensing and merchandising Airin Zainul said "tonton will continue to introduce new technological enhancements to continuously offer hassle-free binge-watching experience to customers and to keep a pace ahead of the OTT race."
"We are delighted to introduce tonton on Smart TVs starting with an established brand like Samsung allowing our users to enjoy their favourite show on tonton with a smart viewing experience," she added.
tonton is also available in Singapore via Singtel Cast, accessible through My Singtel app whilst DST customers in Brunei can subscribe to tonton by downloading the App or access the online portal through http://www.tonton.com.my.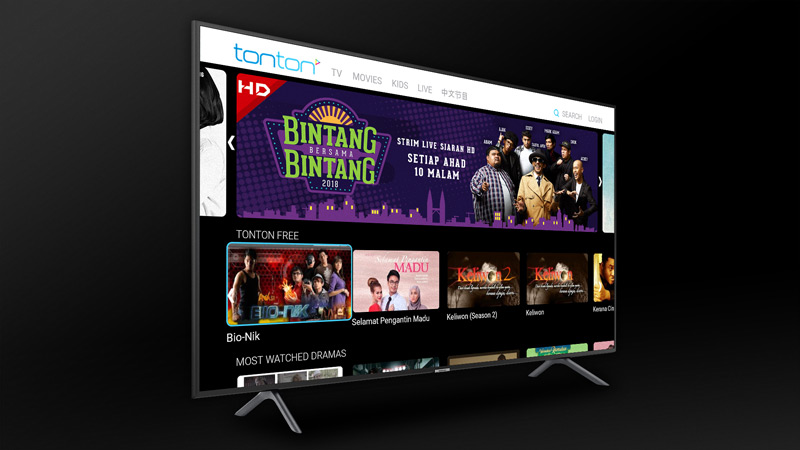 About tonton
tonton is Malaysia's 1st and largest home grown video streaming service with over 8 million users and is experiencing a growth of over 20,000 members weekly with a recent expansion into Singapore and Brunei Darussalam
Members who upgrade to tonton VIP will unleash the true power of tonton – giving VIP members unrestricted access to a library containing over 36,000 hours of local, Asian and International content (in certain territories), exclusive LIVE events in HD, video ad-free experience, download and watch later functionality, enjoy VIP perks at events and much more. Viewers who upgrade to the tonton VIP membership will also get to binge-watch all exclusive content, dramas and more up to six (6) months before it premieres on TV.
With the brand new service, tonton's vision is to be the #1 localised video entertainment platform for the best and latest Malaysian dramas, exclusive LIVE events and more.
For more information about tonton, please contact:
Nawar Deress
Senior Manager, Public Relations & Events
Email : nawar@tonton.com.my
Mobile : +6012-205 0105
About Sofia Digital
TV application specialist Sofia Digital brings new value-adding services and applications to different TV terminals with unique competence is in hybrid TV and open standard interactive platforms, DVB broadcasting, Android TV, HbbTV and Smart TV apps. Sofia Digital TV applications and TV products are used for example in Finland, Germany, Spain, Hungary, Estonia, Turkey, Malaysia and Singapore.
For more information about Sofia Digital, please contact:
Juho Mäyränpää
Sales Director of Sofia Digital
email: info@sofiadigital.com
Tel: +358 40 123 4567