MORE CUSTOMERS FOR YOUR OTT SERVICE USING SMART TV
GAIN VALUABLE INSIGHT BY DOWNLOADING OUR FREE WHITEPAPER.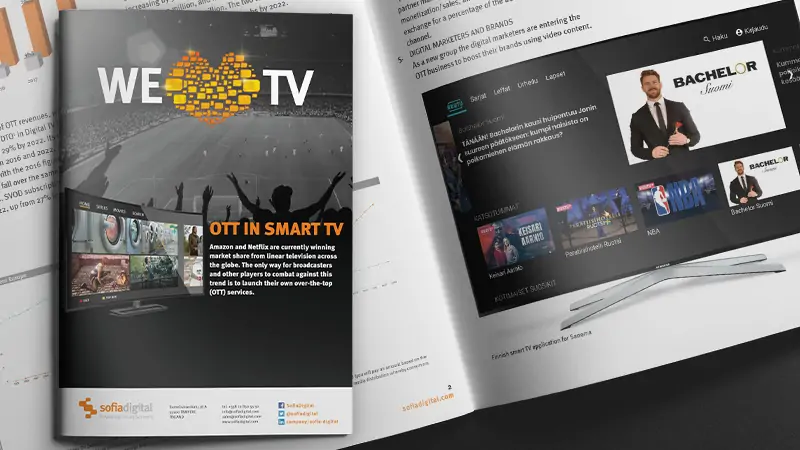 Smart TV is the most used medium for weekly consumption of OTT services.
By downloading and reading our free whitepaper on OTT and smart TV you gain insight in:
Why to invest in OTT services
Why smart TV is an important part of your OTT distribution
Who are the players in smart TV OTT market
What are the earning models for OTT market
How to approach smart TV application development practically
Media Prima TV Networks (MPTN) director of tonton, licensing and merchandising Airin Zainul said:
"tonton will continue to introduce new technological enhancements to continuously offer hassle-free binge-watching experience to customers and to keep a pace ahead of the OTT race."
"We are delighted to introduce tonton on Smart TVs starting with an established brand like Samsung allowing our users to enjoy their favourite show on tonton with a smart viewing experience," she added.
Fill in the form to download Sofia Digital's Whitepaper on Smart TV and OTT now.
WE ARE HERE
TO TELL YOU MORE